And finally the brand new, first in 20 years Ehlers-Danlos Syndromes diagnostic criteria and nosology are out here in full as of March 15, 2017.
Update 2/21/21: The Ehlers-Danlos Society are undertaking the first two -year review of the criteria now, which may lead to some changes. Stay tuned.
We are grateful to The Ehlers-Danlos Society and The American Journal of Medical Genetics for making these available to this end. Help update all of our doctors by sharing this material!
That said, several of the older papers and links shown below may now be outdated or obsolete, as I haven't had time to comb through them all and update or annotate their links. (And I'm not responsible for the various sources.)
So please take some with a grain of salt accordingly and keep their historical value in mind and kindly notify me of any completely broken or badly outdated ones here. I've been quite busy since this development as you can imagine, and have a lot of material to comb through and update. Thanks for your patience! Last updated 3/31/21.
ATTN DOCTORS:
April 2019: The Ehlers-Danlos Society launched a brand new Project EDS ECHO with FREE CMEs to help connect all practitioners with experienced colleagues to cuss and discuss all the latest info about the Ehlers-Danlos Syndromes and Hypermobility Spectrum Disorders (new since 2017). Please check it out!
May 2018: The Royal College of general Practitioners in London, England launched their own brand new EDS Toolkit for GPs online too! (And I helped craft it among many other smart patients, scientists and doctors.) It is also freely available to everyone worldwide, so please do share far and wide! By doctors, for doctors with latest info. Currently hosted by RCGP, this may change later in 2021, TBD.
2017: EDS Awareness just launched a free online source of CMEs for doctors to learn about the new diagnostic criteria and category of HSDs too.
And I will now posit that the newly recognized (as of March 2017) Hypermobility Spectrum Disorders are NOT RARE! Just RARELY DIAGNOSED!  Hypermobile EDS went back to being "rare" again according to the doctors deciding the definitions – for now (2017).

I can really use your support to keep this site up to date in any way and at any level here thank you!
Find commonly comorbid MCAD Resources here
Best Introductory Documents on Ehlers-Danlos Syndrome for Doctors and Patients
ER doctors should assume ALL patients have vascular EDS (vEDS) until proven fully otherwise!
Pain and Hypermobility Disorders of all kinds (HSD, EDS, etc.)
VIDEOS
EDS Organizations and Physician Websites
Invisible Disabilities Organization (not EDS specific, but we fall under their umbrella)
The Coalition Against Pediatric Pain (very EDS aware group)
Links to Fibromyalgia
BIPOC and minority stories
Recovery Stories and Solutions
I'm including these stories from EDSers and others who have made partial or semi-full recoveries from their EDS and POTS onset "storms" or statuses via various means, and to show that there are some things you can do about it that will help to varying degrees. (I myself am proof of this – I'm back out of my wheelchair on high dose Vitaminc C, calcium, magnesium and zinc along with water therapy and cycling and the Cusack Protocol. I still can't walk far, but I did bike across the Golden Gate Bridge in July 2014 for the win!)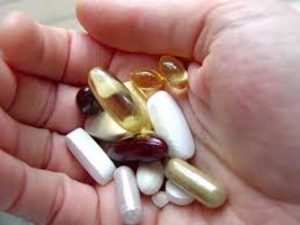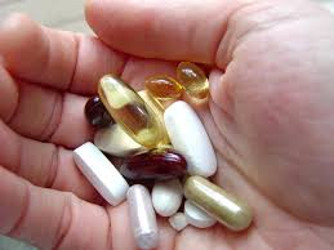 Vitamins and Minerals
Nutritional Information and Links
Vitamin C helps to lay in new collagen, and the more you have the better, faulty or not. However, those who are sensitive or allergic to corn will react to the most common form: ascorbic acid, which is corn based. Alternative forms include: Sago palm based, camu camu, rose hips, tart cherry juice and moringa leaves. And magnesium helps build smooth muscle fiber. See the following links for more relevant information to help rebuild:
Links relating to the RCCX Hypothesis / Theory which may explain the "Chronic Constellation" (my term) for so many major comorbidities with as yet unexplained hEDS/hypermobility
Links on Cranio-cervical instability, Chiari, Tethered cord and related issues
Anesthesia in hypermobility and EDS
Additional Misc Links
About Mitochondrial Disease via Mito Action
Does muscle strength change over time in patients with hypermobile Ehlers‐Danlos syndrome/ Hypermobility Spectrum Disorder? An 8‐year follow‐up study 2020 Coussens, Calder, Lapauw et al (inc Malfait)
Celeste Cooper's Site – A savvy RN with fibromyalgia
The Spoon Theory (of energy management) by Christine Miserandino
Handle With Care: Why Doctors Don't Like the EDS Diagnosis Oct 2017 Jenrose
The collαgen III fibril has a "flexi-rod" structure of flexible sequences interspersed with rigid bioactive domains including two with hemostatic roles 2017 Parkin, San Antonio, Savage et al
Interview with Dr. Claude Hamonet  by the L'yonne Republicaine 2019
How to Get on Social Security Disability for Ehlers Danlos Syndrome via Sleepy Girl Guide
Study Finds 40% False Positives in Direct-To-Consumer Genetic Tests – 2018 Ryan Black
[PubMed] A novel therapeutic strategy for Ehlers-Danlos syndrome based on nutritional supplements – 2005 article on a nutritional approach to EDS
Down with the Pastryarchy – a site to support those with Celiac Disease and Gluten Sensitivity
Shoulder Support Tricks – from a patient blog
A New Disease Cluster: Mast Cell Activation Syndrome, Postural Orthostatic Tachycardia Syndrome, and Ehlers-Danlos Syndrome 2015
Pseudo-psychiatric symptoms in EDS patients via Dr. Pocinki EDNF Conf 2013
Leaky Gut, What It Is and What To Do About It (a common EDS comorbidity) Dr. Doni
Job Accommodation Network new EDS guidelines for the workplace
Dr. Nancy Mullan's articles on MTHFR and the Methylation cycle
Problems with the eyes in EDS patients Total Eye Care 2019
A study of migraine characteristics in hypermobility syndrome a.k.a. Ehlers-Danlos Syndrome, hypermobility type Puledda, Vigano et al Neurological Sciences 36(8) · March 2015 
Medical Assistance Ultimate Directory by 3WithADHD blog (not EDS specific but still helpful!)
The Empowered Patient: Ways You Can Get The Most From Your Medical Team EDNF 2014 Learning Conference presentation (Butler-Pierce, Weber)
Why You Must Not Stretch Hypermobile Clients – The PTDC
Joint mobility and Ehlers-Danlos syndrome (EDS), new data based on 232 cases, Harmonet et al France 2015 (shows more arguments against using Beighton 9 pt scale)
32 Ways to Stimulate Your Vagus Nerve And All You Need To Know About It via LifeHacks (affects much more than you might expect, check it out if haven't)
Dermal ultrastructure in low Beighton score members of 17 families with hypermobile-type Ehlers-Danlos syndrome. Hermanns-Lê T, et al. J Biomed Biotechnol. 2012.
The association between Ehlers-Danlos syndrome – hypermobility type and gastrointestinal symptoms in university students: a cross-sectional study 2016 Fikree A et al.
One Gene Mutation Links Three Mysterious, Debilitating Diseases 2016 (Mental Floss)
NIH FAQ's page about the Familial Tryptasemia study results (directly above) 2016
Miss Diagnoses – a funny blog by a chronically ill woman who has many common EDS comorbidities (and whom I suspect!)
Ehlers-Danlos Syndrome: More Than Just Stretchy Skin or Bendy Joints US News Wellness November 2016
Complex Decongestive Physiotherapy (CDPT) – for lipo-lymphedema (google lipedema and or lipoedema – a common comorbidity we're finding)
Understanding Lipedema – a fat storage disorder, via Dr. David Amron, liposurgeon
Hall of Care – resource site for lipedema and other bariatric and mobility impaired patients
Asthma and airways collapse in two heritable disorders of connective tissue – 2007 Morgan, Pearson et al
Cystic kidneys associated with connective tissue disorders – 1997 Am J Med Gen
Foot type analysis based on electronic pedobarography data in individuals with joint hypermobility syndrome/Ehlers-Danlos syndrome hypermobility type during upright standing. 2014 – Cimolin, Galli et al  (IOW: yes, you may have really high arches with EDS!)
Ehlers-Danlos is associated with acute pancreatitis 1989 Sarra-Carbonell, Jiminez
Recent studies of genetic dysfunction in pelvic organ prolapse: the role of collagen defects 2014 Lim, Khoo, Wong et al
Pelvic organ prolapse and collagen-associated disorders 2012 Lammers, Lince et al
Joint hypermobility, obstetrical outcomes, and pelvic floor disorders 2013 PubMed Leise R. Knoepp, Kelly C. McDermott, […], and Victoria L. Handa
Brain injury unmasking Ehlers-Danlos syndromes after trauma: the fiber print 2016 Hamonet, Fredy, LeFevre et al
People Who Are Double-Jointed Are More Likely to Be Anxious 2015 – Scientific American
Targeted Deletion of Collagen V in Tendons and Ligaments Results in a Classic Ehlers-Danlos Syndrome Joint Phenotype 2015 Mei Sun, Brianne K. Connizzo, […], and David E. Birk
Meet Your Insterstitium, a Newfound "Organ" March 2018 Scientific American
Holy Shit I'm Sick! A patient blog in German by Karina Sturm
Fat Zebra Theory by Sarah P. Diaz, Ph D. (fellow patient also)
Related Resources: