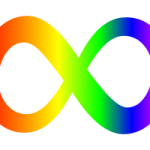 Pro-tip: If you're just looking for my list of resources, scroll down the page halfway to bypass this lengthy personal introduction and you'll find them. I'm also aware of changes in labels and language, and this is included fully below if you read all.
~~~~~~~~~~~~~~~~~~~~~
I never expected to be delving into the incredibly deep and complex world of autism and neurodiversity when I suddenly landed in a wheelchair in early 2012 at 45 years old.
I had remained blissfully ignorant of most of its complexity, thinking of it only as something else others had to deal with since I had no children.
That said, I always struggled to fit in, and battled many of the common co-occurring conditions along the way, as I tried to pass as a "neurotypical" female. In fact, I'm now convinced this lent to my onset "cascade" of 2012 from so much accumulated stress of trying to pass, and not pass out (heh).
Well, fast forward a mere 12 months and as a newly minted EDS support group leader in Oregon, when no less than 3 people asked me if I "had Asperger's"!* Uhm, well, no, not officially, but it left me wondering, so I took a deep dive, and have since come to realize that it appears to be highly co-occurring with connective tissue disorders involving hypermobility, and also Mast Cell (Activation) Diseases. (Hold your terminology checking horses folks, and read on.)
Why, we don't yet fully know.
*Yes, I'm keenly aware the formal diagnosis of Asperger's was taken away by the DSM-V in 2013, but some in the community still refer to it, although this has fallen out of favor since about 2018. But some prefer and still refer to this identity, especially those formally diagnosed with it (in the past), and have even built businesses around it, so… it will probably not fully disappear, or not for a long while. I will use "autistic" going forward myself when not recounting history.
So I considered (past tense now) myself a likely undiagnosed autistic, but realize this was not an official diagnosis, and some took issue with that. I'm heartened to see increasing acceptance of self-identification and "self-diagnosis" in the autistic community over the years. Formal diagnoses are both inaccessible to many, and also unaffordable for many. And, also sometimes harmful. (It can be used to discriminate, or infantilize or deny agency due to continued stigma and lack of understanding and proper support in many arenas.) So please respect other's lived experience, do not add to their gaslighting, nor deny them (us) much needed support.
Nay, I could use some in fact. 
Here's a great unofficial checklist of less well recognized autistic traits in better masking and passing folks of all genders (you parents might want to really self-examine): Samantha Craft's (no longer gendered) Autistic Traits Checklist (2022)
>>> We interrupt this preface to bring you the recent news (2021) that I have since indeed been formally diagnosed as autistic with co-occurring ADHD also finally, at 54 by my HMO as of June 2021. Go me. So I will start calling myself properly autistic now. <<<
Further, I found it extremely commonly co-occurring in the EDS & MCAD support groups I landed in, both on and off line, and continue to the longer I observe the groups. (Along with ADHD by the way.) One on Inspire has over 30,000 members in it alone, another on Facebook has 60,000, so a decent sample size even subtracting for some over-lap. Everyone seemed to be either autistic, living with, or related to someone who was, or had ADHD, or showed subclinical signs of it as I had until now.

I did not give this too much weight until Dr. Theoharides began to correlate MCAD and autism as well as I learned in 2015. So either we're onto something, and whatever drives hypermobility and MCAD also likely drives neuroplasticity and neurodivergent development, or we've got one heck of a coincidence on our hands. I've since added it to what I'm calling the "Chronic Constellation" for lack of a better term. 
Interestingly, the most common form of EDS, the hypermobile type still has no single gene identified as the cause yet, much like the great majority of forms of autism don't either. (Fragile X excepted.)
I find this latter often alternatively or perhaps under-diagnosed as any combination of the "Subclinical Alphabet Soup" I find of: ADD/ADHD, SPD, OCD, BPD, NPD, depression and anxiety among other things. We may have all those things too, but still be missing the bigger picture of either autism and/or ADHD- any type among other things.
However, I will focus on those resources relating to neurodiversity and neurotype here more than personality and mood disorders. I've created a separate page of Mental Health Resources for the latter, though again, they are all very highly comorbid for as yet unknown reasons. (I'm starting to suspect all the underlying inflammation from unrecognized comorbid MCAD and neuroinflammation from leaky brains and guts, along with being secondary to poor treatment, trauma and abuse but that is just my hunch.)
I feel strongly we're all circling the same drain – or hill if you prefer, and will some day find we've all got bits of the same very large animal in our hands, but like the six blind men and the elephant, we just don't know it yet. 
And if you are new to the Ehlers-Danlos syndromes (EDS) and Hypermobility Spectrum Disorders (HSD) and wondering whether to suspect them, you might check out this page. And see this page to suspect co-occurring MCAD. The latter may drive some of our sensitivity to scents, pressure, chlorine, vibration, sound etc.
Please note the list below does not constitute endorsement of any particular treatment or therapy*, nor am I espousing a "cure" for autism now, only support. As I'm so new to this world, and am not a parent, I've been sort of receiving a crash course and having to madly catch up with the latest in autistic thinking (from actual autistics, vs their parents/carers), and have found a very confusing array of sources and views to sort through, all purported "experts", autistic and otherwise.
* Quite the opposite, I now strongly oppose the use of ABA therapy for the reasons shown below.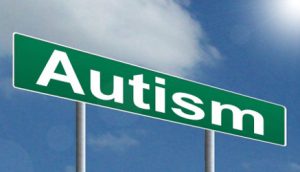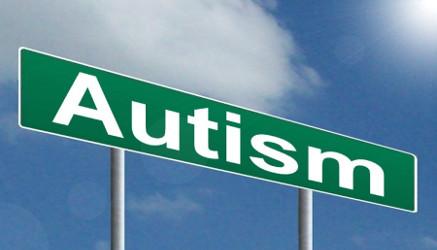 I admit to following the better known names and louder voices at the start and thus getting a view biased toward curing and compliance accordingly.
Thankfully Twitter is introducing me to many marginalized voices who also deserve to be heard, and I'm appreciating learning from. (And slowly adding below.) Including, but not limited to (in no particular order, and very incomplete):
@lilririah, @autsciperson @joychaos, @WalkerSensei
@autistictic, @teona,@bibicosplays, @ebthen @ekverstania @mykola
@commaficianado, @slooterman, @NeuroRebel @KieranRose7
@ShannonRosa @AnnMemmott @DrMBotha @soundcube
@blkgirllostkeys, @autselfadvocacy @thinkingautism @endeverstar
Dogs don't bark for no reason – we don't stim/cry/melt down/bang/run off/sing/go mute/not respond or want to spend time alone or with stuffies etc. for no reason either. I'm increasingly convinced in 2021 that a stance of following and observing more than pounding into compliance for all people results in better outcomes for all, including exhausted parents.
Thank you to all my patient teachers "out there", and your continued patience as I continue to navigate these deep waters and come to a fuller understanding and uproot my internalized ableism. And beginning to appreciate the need for Augmentative and Alternative Communication Devices (AAC) and sign language even if I can use verbal speech most of the time. (Believe it or not, sometimes words really do fail hyperverbal little me, especially when I feel cornered or badgered, and especially when I'm in bad pain, which is increasingly often.)
I'm also slowly learning to boost actually autistic voices (including my own) and have sorted the links below into those by and from actually autistic people of all stripes and identities at the top, and "the rest". But not including the loudest, most ableist voices I don't need to mention as everyone will hear of them if they haven't yet. (They are the top result on Google and in mainstream media and Hollywood so do not need any boosting.) Please apprise me of any broken links too thanks.
ETA November 2022: I'm now being tapped to co-author a book on the co-occurrence of autism and EDS, to be published by Jessica Kingsley Publishers! Stay tuned!
ETA March 2023: I may break this Resources page up also into other subsections on their own separate pages as I did with my overlong EDS Resources page recently.
~~~~~~~~~~~~~~~~~~~~~~~~~~~~~~~~~~~~~~~~~~~~~~~~~~~~~~~~~~~~
I can really really use any level of support here too, thanks! (I'm about $100/month short still, and having to constantly beg for help/resources.) Thank you!
Last Updated: November 25, 2023
From Autistics and By Autistics
For Parents especially recommended by autistics:
Why ABA is Bad per Autistic adults who survived it:
Black and Brown autistic experiences:
Learning opportunities BY and / or FOR autistic people:
Autism-Positive Autistic YouTubers to follow
Articles and info for everyone:
Actually Autistic Wiki (born 2022 by @Fochti)
Neurodiversity – Some basic terms and definitions by Dr. Nick Walker
5 Shocking Reasons NOT to Light It Up Blue for Autism Day by Autistic Mama
The Ableist History of the Puzzle Piece Symbol for Autism by Cassandra Crosman 2019 via In The Loop
On Being Articulate – Just Stimming
Uniquely Human by Dr. Barry Prizant
107 Favorite Quotes about Autism and Asperger's – The Art of Autism 2023
Avoiding ableist language: Suggestions for autism researchers Bottema-Beutel, Kapp, Lester et al 2021
Autistic Vs Allistic Communication Styles via AccessATE 2022
Video: Letting Go of Control and Rethinking Support for Autistic Individuals – Amy Laurent TEDxURI 2019
Monotropism via Stimpunks
New Research Suggests Social Issues are Down to Neurotypicals more than Autistics 2017 via Critical Neurodiversity
What is Speech Cluttering – via The Stuttering Foundation (I suspect this may be semi-common in those of us with hypeverbal ADHD as our brains get ahead of our speaking parts)
New evidence ties Hans Asperger to Nazi eugenics program – 2018 Spectrum News
ADHD Linked to Oxygen Deprivation Before Birth 2012 – Science Daily
What is ableism and how can we tackle it? Kerry Mead via Bristol Autism Support 2022
Autism tips for teachers – by an autistic teacher 2019 Fingus Murray via TES
The Ableist History of Autism Speaks – 2019 Cassandra Crosman via In The Loop
Stop ABA, Support Autistics – The Great Big ABA Opposition Resource List 2021
Evidence of increased PTSD symptoms in autistics exposed to applied behavioral analysis 2018 Kupferstein, Henny
PERSON-FIRST LANGUAGE IS THE LANGUAGE OF AUTISTIPHOBIC BIGOTS Dr. Nick Walker 2021
Google doc of resources to #StopTheShock of disabled people (the use of very high powered tasers to shock "non-compliant" autistics and others) in 2021 still. (THIS IS LITERAL TORTURE OF HELPLESS INDIVIDUALS AND HAS NO PLACE IN AUTISTIC SUPPORT OR ANYWHERE ELSE FOR THAT MATTER. ALL SUBJECTS ARE TRAUMATIZED BY IT.)
ABA is Abusive – evidence and testimonies via Neurodiversenby 2021
Is ABA Really "Dog Training for Children"? A Professional Dog Trainer Weighs In 2019 (hint: it's worse)
Autism FAQ via Autistic Hoya 2013 (refers to outdated DSM-IV dx categories, but otherwise quite relevant still)
Build up to a Meltdown… and Burnout… and CPTSD… ZeroWrites blog 2022
"Having All of Your Internal Resources Exhausted Beyond Measure and Being Left with No Clean-Up Crew": Defining Autistic Burnout 2020 Raymaker, Teo, Steckler et al
Autism – some vital research links by Dr. Ann Memmott 2019
I'm Autistic. Here's What I'd Like You To Know – Ryan Boren (Boren Blog)
How abuse mars the lives of autistic people – Emily Sohn in Spectrum News 2020
The Six Stages of Autistic Discovery – the journey 2022 Dr. Chloe Farahar
Ableism 101 (what is Ableism) December 12, 2019 | by Ashley Eisenmenger on Access Living
I watched "Music" – Jennifer Litton Tidd, on the problems with Sia's over the top stereotyped musical movie produced in 2021 (This movie is widely held to be problematic in the autistic community. This article explains why.)
Pete Wharmby's Autistic "Thread of threads" on Twitter (account not required) describing many aspects
(Autistic) Guest Educators – featured on Aucademy's blog summer 2021
Autistic Traits are Human Traits: Depathologizing the Autistic Experience – YoSamdySam on YouTube 2021
Function Labels: And We're Supposed to Be the Awkward Ones – Terra Vance on The Aspergian 2018
Why are functioning labels bad? And what does masking have to do with it? Twitter thread by @TruthAutistic March 2021
Thread on why the terms Aspie", "Aspergers" are white supremacist and ableist -2022 @DrHlexia (If profile is locked, this may not be visible to you if you're not one of their followers on Twitter.)
Additional thread on why both Asperger, the man, and the label were and are super toxic in 2021 by @GreenSnail_ (If profile is locked, this may not be visible to you if you're not one of their followers on Twitter.)
De-Nazifying the "DSM": On "Asperger's Children: The Origins of Autism in Nazi Vienna" – Dec 10, 2018 Andrew Scull via LARB
Resources supporting preference, but importantly well-being properties, of identity-first language: we are Autistic – Aucademy Nov 2021
Assumptions and Ableism – Amy Sequenzia on Ollie Bean
A Black Autistic Mother Speaks Candidly About Racism, Intersectionality, and Her Fears and Hopes Around Raising Two Black Autistic Sons 2020 The Articulate Autistic
Thread on what it means to me to be autistic by Pete Wharmby @commaficianado
Fidgets and Fries – on being Black while autistic
Non-Speaking Autists' Thoughts on ABA – April 2019 Tania Malnyzcuk
More Problems With Functioning Labels – Amy Sequenzia via Ollibean
"We Have Autism All Wrong" – Letters from Joao, 21-year old non-verbal "severely" autistic – Andrea Libutti, MD via Huffpost 2017
Wentworth Miller, Mental Health Stigma and Masked Autism 2021 via Medium (View of a late diagnosed queer autist)
Reframing Autism Holly Bridges on The Art of Autism 2018
Neuroqueer – blog by Dr. Nick Walker discussing neuroqueering
Don't Mourn for Us – Jim Sinclair in Our Voice November 1993
The Other Autism – site about autism in non-cis boys and men (that is, everyone else besides cis boys and men, not just women either)
"It's a Spectrum" Doesn't Mean What You Think – C. L. Lynch 2019 The Aspergian
I Abused Children For a Living – Diary of a BirdMad Girl
April is Ableism Awareness Month – Erin Human 2018
Understanding the Spectrum – A Comic Strip Explanation 2017 Rebecca Burgess via The Art of Autism
Some alternate views on Autism Speaks (updated 4/4/17) via The Caffeinated Autistic
The Problem With Temple Grandin by Onikage on Autish
Navigating Autism Acceptance Month and Autism Myths April 2017 Ryan Boren  (<–great compilation of many resources IMHO)
I've been diagnosed with an autism spectrum disorder. Do I tell my manger? My children? My partner? 2021 Eleanor Gordon-Smith via The Guardian
Autistic Burnout via Tranforming Autism
The Aspergian site
I Don't Want Your Awareness – Amy Sequenzia via Ollibean
50+ Autistic People You Should Know via NOS Magazine (promoting diversity in neurodiversity)
Autistic Primer by Erinhuman – seems to be gone, 2022 🙁
Autism: Awareness, Acceptance, Love – Asymmetra
Autistic Burnout and Aging – Judy Endow March 2017
Spectrum Suite by Samantha Craft (who also has EDS)
Autism Strategies by Tania Melnyczuk in South Africa (a strong advocate for non-speaking autists)
100-ish Books on Autism and Neurodiversity – Not an Autism Mom 2020
AutPress – for neurodivergent voices
Weavers and Concluders: Two Communication Styles No One Knows Exist – 2021 Terra Vance on Neuroclastic
Motor Difficulties in Autism by Kdo Kedar (Ido in Autismland) – and why to presume competence in non-speaking autists
Wearable and Highly Portable AAC Ideas – Another Queer Autistic 2022
Throw Away The Master's Tools: Liberating Oursleves From the Pathology Paradigm – Neurocosmopolitanism
How to Identify Trauma in Autistic People – wikiHow 2021
Dystonia Fact Sheet via the NIH (a highly co-occurring condition in EDS and autistic people)
The Articulate Autistic – Jaime Heidel's blog
Project K: Preventing and Treating Sensory Overstimulation – Tania Melnyzcuk 2018
Victimization and Perpetration Experiences in Adults with Autism – 2018 Weiss and Fardella
Stim Your Heart Out – a project to normalize public stimming by Prue Stevenson
And check out the hashtags #RedInstead and #NOTmssng and #ActuallyAutistic on Twitter for more autistic views on "awareness". (Those not on Twitter can also just google those terms and see the results that way too.)
Yes, SOME (possibly self-hating) autistics are quite ableist, and side with Autism Parents (TM) in the notion that it is a pathology to be prevented and or cured and mourned. So just know that autistics are not a monolith, just as no group is a monolith (all think exactly alike). Yes, this requires discernment, but so does pretty much everything in life. But the above should give you a good leg up at least.
Five Things Autism Parents Wish They Would Have Known – A. Stout blog – I posted this here, as I don't know if the author is autistic themselves or not yet, but… it was so autism-friendly I wanted to include it in the "for autistics" section.
On the Co-occurrence of HSD, EDS and MCAD with Autism and More
Autism in … non-men 2022
I first ignorantly labeled this subsection as "Autism in Girls and Women" in June 2019 as there was an increasing body of work around why girls and women are so often not diagnosed with autism. The medical and wider world are just beginning to recognize this disparity resulting from only studying a certain level and flavor of autism in white boys back in the 1900s in Germany. But I have realized this is also inaccurate and misleading in 2021.
I really appreciate this recent (2021) video by "Yo Samdy Sam" on YouTube who explains really well why gendering autism at all is a bad idea. That is, calling traits "male autism", or "female autism". Not only are we erasing trans and non-binary experiences (which are highly co-occurring in the autistic community as well) as mentioned, but it may lend to gender dysphoria in any gender if someone presenting /feeling female or non-binary feels like they experience more "male" autism, or vice-versa.
It should all just be called autism, period. It's just that better masked less obvious forms (in all genders and identities and sexualities) go undiagnosed the most – not just in girls and women. Thank you for that bit of insight Sam! And, to everyone: Google is your friend. If you encounter an acronym or term that is new or unfamiliar to you (such as cishet, or intersex and more), Google it! (Doctors do it in front of us all the time!)
I expect to see increasing amounts of information on this come out. I will keep growing this list as I come across yet more great resources to share:
I welcome your input and additional resources at: info@ohtwist.com.
Original list pre 2021 of links about autism in girls and women, which should really just say "non cis men", or just better masked, or less well recognized traits from the dominant paradigm in all genders:
General Information and Support from Mostly NTs for other NTs
This older section is more biased toward parents and neurotypicals (NTs), and their views of and about autism and autistics, which the latter may find triggering, since they are not usually consulted or centered. I confess it may reflect my still evolving formerly more ableist POV of autism as a pathology, as that's how I was raised, and which I am still shedding. (Thanks for your patience!) Please take all you read with a grain of salt and keep an open mind. I am slowly deleting some of the most ableist sites and links. (I just deleted a few more 10/20/21.) I will probably ultimately delete this section and just leave the ones above here at some point.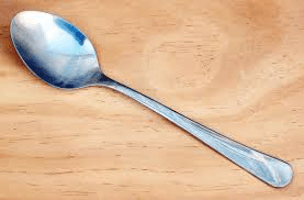 Google will net you many many more resources on autism and related/comorbid disorders (ADD, ADHD, OCD, depression, anxiety). Please try to be discriminating and use discernment to see if they contain an autistic or neurodivergent point of view (POV) whenever possible before embracing or adopting. (Look for material BY autistics, not ABOUT them.) This will help prevent sustaining outdated and harmful stereotypes and tropes as we progress, thank you.
Other related resources for our many comorbidities: