Here's a collection of useful and informative websites to drill down further on all forms of Mast Cell Activation Diseases (including both Mastocytosis and MCAS) known collectively as MCAD and food issues that so many of us experience in addition to Ehlers-Danlos Syndrome. Scroll down further for some of the best introductory articles for doctors:
There's now an educational book available on MCAD from a leading US hematologist as of May 2016:
Never Bet Against Occam: Mast Cell Activation Disease and The Modern Epidemic of Chronic Illness and Medical Complexity Afrin, L. MD 2016 Elsevier Press
MCAD Blogs – A Recommended Read
I highly recommend reading these blog posts on diagnosing all forms of MCAD, which make it clear both how hard it is to get a distinct result, and how heterogeneous (widely varying) and hard to diagnose the conditions are for everybody:
http://www.mastattack.org/2015/05/mast-cell-disease-fact-sheet/
http://mastattack.blogspot.com/2014/07/diagnosis-of-mast-cell-diseases.html?m=1
http://www.mastattack.org/2015/04/initial-diagnosis-and-treatment-of-mast-cell-activation-disease-general-notes-for-guidance/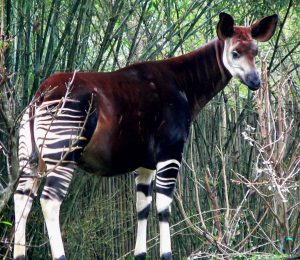 Anaphylaxis grading chart
Not all anphylaxis (ana) is throat-closing, learn the early warning signs to help stave off a reaction that is:
(Sample charts, google for more, there's no single consensus, and everyone's body reacts differently at different times. Talk to your doctors about yours and when to epi!)
Google for more and for any unfamiliar terms and talk to your doctors! Loss of airway is the biggest flag for most, but not all.
Guidelines for anaphylaxis (systemic shock) reactions:
http://www.allergy911.com/anaphylaxis.html
http://www.aaaai.org/conditions-and-treatments/library/at-a-glance/anaphylaxis.aspx
Anaphylaxis with Hypertension (not all that rare actually)
Emergency protocol for Masto/MCAS patients via The Mastocytosis Society (TMSForACure):
http://tmsforacure.org/documents/ER_Protocol.pdf
 Caution: Patients on beta blockers may need glucagon WITH any shot of Epi. (Disregard if NOT on beta blockers).
(See TMS Emergency Protocol document above for more, including cautions re: anesthetics/surgery)
Emergency Protocol for Those With Severe Corn Allergy
Best Introductory Articles for Doctors
Video: Mast Cell Activation Syndrome webinar with Dr. Larry Afrin, US Hematologist via Chronic Pain Partners June 22, 2016 (since he published Never Bet Against Occam, book)
Video: Introduction to MCAD (June 2015) – Jan Groh for PNW TMS Chapter
Video: Allergies and Mast Cell Activation in EDS Patients Anne Maitland, MD 2014
Video: Mast Cell Activation Syndrome in EDS Patients (Part 2) Anne Maitland, MD 2016
Video: Mast Cell Disorders – free webinar by Dr. Theoharides via Chronic Pain Partners June 2, 2015
Video: My Mystery Symptoms and Mast Cells – featuring Dr. Theoharides and two patients in discussion 2015
Video: Update from Josh Milner MD of the NIH on study of CTDs (like/including EDS)/MCAD/POTS aka "Familial Tryptasemia" – high tryptase level not required 2015 via Dysautonomia International. See articles below for study results published October 2016:
Video: The Bulk of The Iceberg Revealed: Mast Cell Activation Syndrome Dr. L Afrin in South Africa Aug 2014 (slow to load and often buffers)
Podcast on Coffee Klatch: Dr Theoharides – Mast Cell Disorders – April 2015 – announcing connection between autism and MCDs
The Mastocytosis Society MCAD Symptomatology Video on Youtube (3 parts, 45 min total):
GI Issues and MCAD
Mast Cell Mediators
Mental Health and Mast Cell Activation Diseases (Masto and MCAS)
Enlightening Histamine Articles
The Interaction of Hormones and MCAD
Miscellaneous Links
Please notify me of any broken links, thanks! Jan (info@ohtwist.com) Updated 12/27/17