October 19, 2019
Becoming Visible
One of the biggest issues people with any form of the Ehlers-Danlos Syndromes or Hypermobility Spectrum Disorders suffer from, is lack of visibility.
No, we are not technically invisible, so to speak.
But our illness sure is, thanks to the lack of awareness and understanding of the extent of this condition's effect on our lives, and its true prevalence.
We often "look good" to the untrained eye. We have soft, youthful looking skin and faces. We are often hard charging, driven, smart, creative types who push ourselves mercilessly to "keep up" until we can't any more.
We mask and pass among ortho- and neuro-typicals with varying levels of ease, some more, some less. (Testing 9/30/21B.)
We've been here all along, but we, or rather, our condition, is only now beginning to come into focus thanks to the likes of Yvie Oddly (winner of Ru Paul's Drag Race 11), Jameela Jamil (of NBC's "The Good Place") and the singer Sia all coming out with their EDS in this last year (2019). (We're all keeping a close eye on Lady Gaga also, since fibro is so highly comorbid. Yes, I've tweeted this at her already but was no doubt buried in her mentions.)

Social media and the internet are definitely helping us to spread the word. Giving me hope that we may finally, finally be turning the corner on the shroud of secrecy and confusion surrounding this lousy condition and all it entails.
New film "We Are Visible" coming online now
So I was even more excited to learn that a fellow long-suffering Ehlers-Danlos patient from Germany, Karina Sturm just produced a documentary film (not unlike Jen Brea's "Unrest" film was for the ME/CFS community), called "We Are Visible" as a student project recently. She invited me to preview it this week, and, it brought me to tears!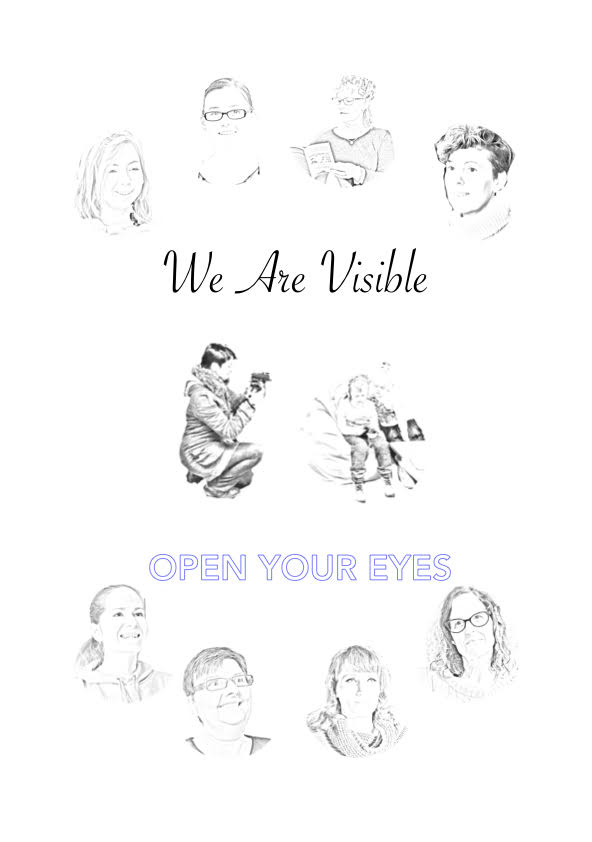 Not only was the story telling masterfully handled, weaving her own diagnostic journey into those of her six international subjects, but their stories were so moving and compelling I was sunk. Bring tissues! (Thank you all who participated.)
It really brought home the breadth and depth of effects EDS (and the many comorbidities) can have on our lives. From young school children, to full-grown adults in every profession. (A lot of dancers go down with it, alas.) Spoiler alert: some families are even torn apart and accused of Munchausen's by Proxy or FII due to the gross misunderstanding surrounding it.
And the lack of up to date information in the medical field means many patients are gaslighted or dismissed due to gross misunderstanding and information.
When can I watch it? And where?
She is currently only able to offer small community screenings of We Are Visible at the moment, but this includes two free upcoming online screenings in October, 2019. One is (this) Saturday, Oct 19th via EDS Awareness, and the other is on Saturday October 26th, 2019 via The Mighty.
See her screening events page to learn of any others as they arise. She is definitely planning to get it out to a wider audience when and as she is able.
I just want to say how impressed I am with this work, as making a film, much less for your first time is NO small feat! Much less so well. Much less while ill and in pain, and in graduate school!! Did I say we are a hardy bunch, despite our weak connective tissue? We sure are!
I confess I can kind of see why people don't think we're ill, we sometimes do achieve amazing feats, despite incredible pain, fatigue, weakness, injury, dysautonomia, heart issues, and more. But often at great personal costs – both financially and physically (and psychically too).
So I admire her spunk and perseverance. And willingness to share this work with the wider world to help us continue to raise awareness of this far from rare collection of connective tissue issues.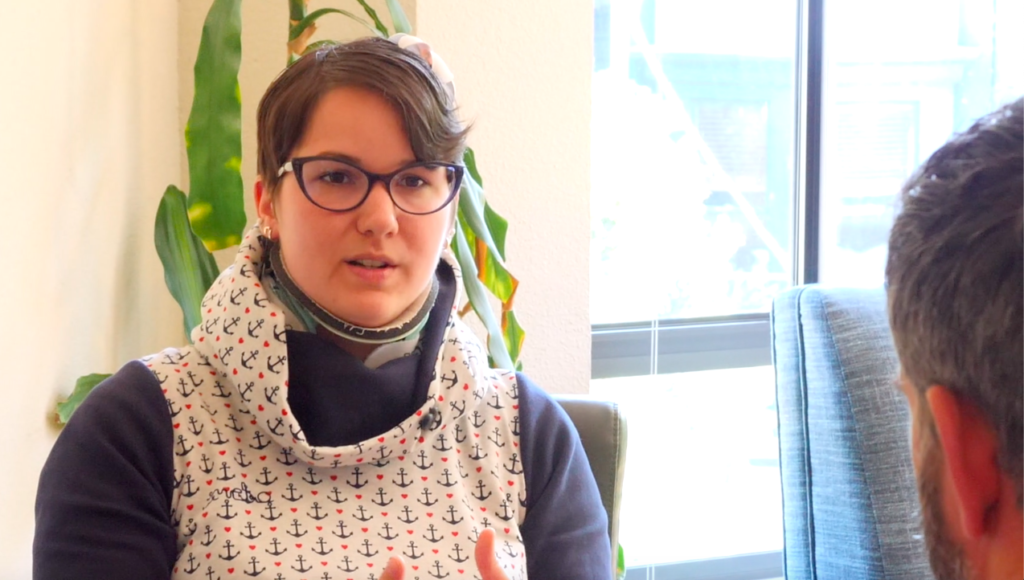 Which is probably not really rare, or not some forms anyway, just rarely diagnosed. Thanks for reading – and watching! And let Karina know if you'd like to schedule a screening of your own. She'd love to make arrangements for you to do so. Enjoy!