May 2, 2015
Our Stories of Strength coming out May 2015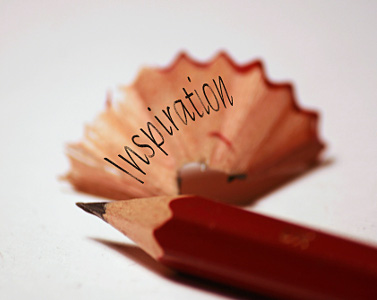 I'm thrilled to share that my short "story of strength" was included in the first edition anthology of Our Stories of Strength: Living With Ehlers-Danlos Syndrome that came out on Kindle May 8th, 2015 for EDS Awareness Month!
And as of June 1, it is now also in Print on Amazon too!
It is co-edited and curated by Mysti Reutlinger and Kendra Neilsen Myles, fellow EDS patients and survivors who met in 2014 on Twitter and found a mutual kinship in their positive coping techniques and styles, leading them to collaborate and form Our SOS LLC, and hatch the Stories of Strength (TM) anthology series to solicit many individual stories from others and hatch this wonderful first collection of several to come!
I also met them on Twitter as @H2OhTwist where they soon learned I was also working on a book of my own and seemed to appreciate my positive and educationally focused Twitter stream about EDS.
Kendra, aka @SFHEDS  and @EDSPatientSol is truly my top retweeter, big time! And has a great inspiring blog about staying strong despite EDS. Not to mention both having great positive content of their own in their streams which I follow closely.
So I was honored to be personally asked to submit a short story for this first edition not long after. We were all very excited to see it produced in time for Ehlers-Danlos Syndrome Awareness Month in May 2015. I'm really impressed with all of their hard work, as I know they both have their own EDS-based challenges and busy lives and getting it out in May 2015 was far from a slam dunk. (Oh if you only knew what we endure behind the scenes sometimes!)
Mysti (@MystiReutlinger) herself has an individual book out already called Journey to Health: A Holistic Approach to Ehlers-Danlos Syndrome that I was able to read recently and found quite inspiring for both her personal diagnostic and survival story, and the great nutritional and healing wisdom and insight she provided. I had been slowly coming to very similar conclusions about diet and exercise the last three years "post storm" with EDS myself which I was going to share in the "What to do about it" part of my book, and was happy to see Mysti beat me to it.
It is very well written and uplifting and inspiring as well as concise and quick to read. So I'm plenty excited to see this collaborative work from she and Kendra! Not to mention being published for my first time, ahem. And getting to read many other incredible stories of strength besides my own. (I'm so not alone nor rare in this experience as you'll soon see if you haven't already.) I hope you'll order a copy for yourself and maybe even for your doctor!
For immediate release from Our SOS Media LLC:
Our SOS Media, LLC releases debut anthology in the Our Stories of Strength™ series featuring over 50 stories from people living with Ehlers-Danlos Syndrome in conjunction with Ehlers-Danlos Syndrome awareness month.
Ehlers-Danlos Syndrome (EDS) is classified as a rare disorder affecting 1:5000 people. Based upon recent research, the prevalence of EDS exceeds this number and could be as high as 1:100 to 1:200 people (Collins, 2015; Neilsen, 2013). Ehlers-Danlos Syndrome is a group of heritable connective tissue disorders that can cause a wide variety of symptoms throughout different body systems; each unique in presentation to the individual. 
The variety of symptoms and presentations proves challenging to the medical community in diagnosing and treating patients; many of whom are misdiagnosed and suffer as a result.
Co-owners Mysti Reutlinger and Kendra Neilsen Myles both live with Ehlers-Danlos Syndrome and associated comorbid conditions, which sparked the anthology inception and led to the business formation with core values of giving back to non-profit organizations, creating jobs for people living with invisible and chronic illnesses, and providing an outlet to those willing to share their stories through submissions in the Our Stories of Strength™ anthology series. Our SOS Media, LLC recognizes that it is through opening doors to needed conversations and sharing stories of strength, determination, and perseverance that we are able to facilitate positive changes to the way we live and help shape perceptions of those around us, as well as in the medical community.
Included in the anthology are stories of adversity, misdiagnosis, heartbreak, and devastation turned to strength, determination, and perseverance. Each story submitted is reflective upon common issues faced to those living with the invisible illness and has been noted within the medical community as providing "doctors the strength to find solutions." (Pradeep Chopra, MD)